Introducing: Estelite Universal Flow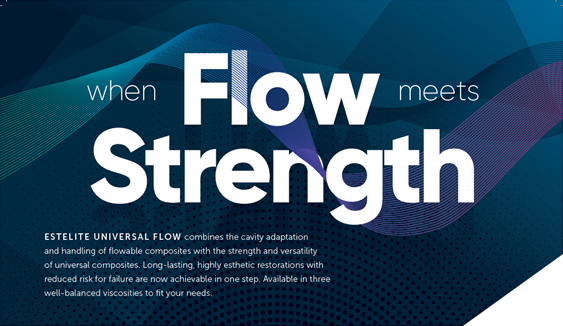 Traditional flowables do not have the strength required for a wider range of indications. With ESTELITE UNIVERSAL FLOW, you don't have to compromise flow for strength anymore. With high filler content and three ideal viscosities, ESTELITE UNIVERSAL FLOW combines the cavity adaptation and handling of flowables with the strength and versatility of universal composites.
Estelite Universal Flow can help clinicians deliver great results and has the following benefits:
Ideal Flow:

Three viscosities (High, Medium, Super Low) to provide the perfect, non-sticky consistency for a wide range of indications
Beautiful Results:

Unsurpassed gloss and easy shade matching for outstanding esthetics
High Strength:

Wear and abrasion resistance comparable to universal packable composites
Suggested MSRP for Syringe (1.8mL/ 3.0g) is $72.99
Suggested MSRP for Pre-loaded Tips/ Capsules (0.2g x 20) is $94.90
Note: The actual price you will pay would be your preferred dealer price, which is normally lower than your suggested MSRP.
CASE IMAGES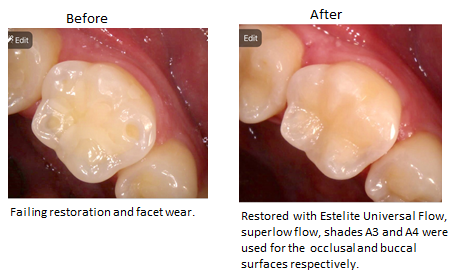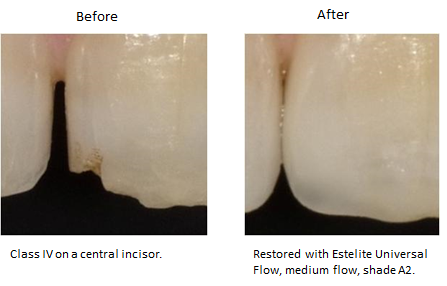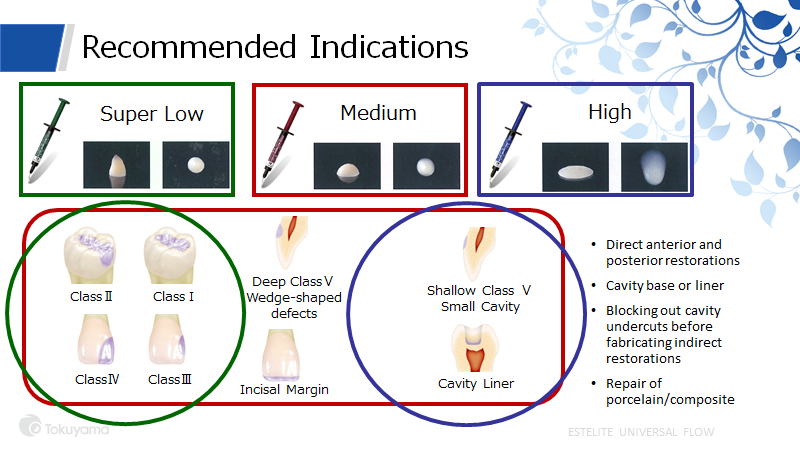 Estelite Universal Flow has exceptional shade blend-ability offering great flexibility in shade selection and inventory management. A wide range of shades is available in three viscosities for a variety of indications.