Nice seeing you here, Doctor!
Thank you for expressing interest in requesting your free


---
Learn more about Tokuyama Universal Bond:
TOKUYAMA UNIVERSAL BOND is the only self-cure universal adhesive to bond all dental materials, while following the same short, simple protocol. Without the need to light-cure, agitate surfaces, use additional primers and activators or wait in between steps, the application time is only 25 seconds. Tokuyama Universal Bond virtually eliminates post-op sensitivity.
Features & Benefits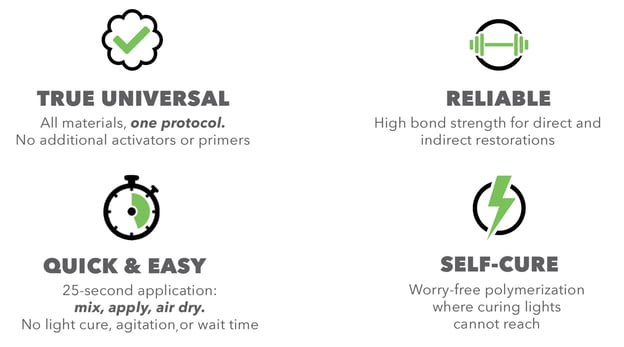 Quick & Easy Application
Reduce chair time, cost and inventory by eliminating the need for extra activators or primers, agitate surfaces, light cure, or wait after placement.
Follow the same three quick and easy steps for any material used in direct and indirect restorations: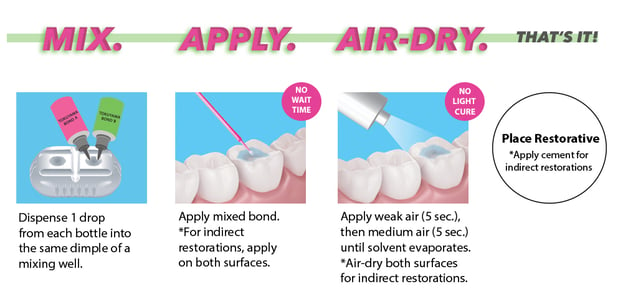 Indications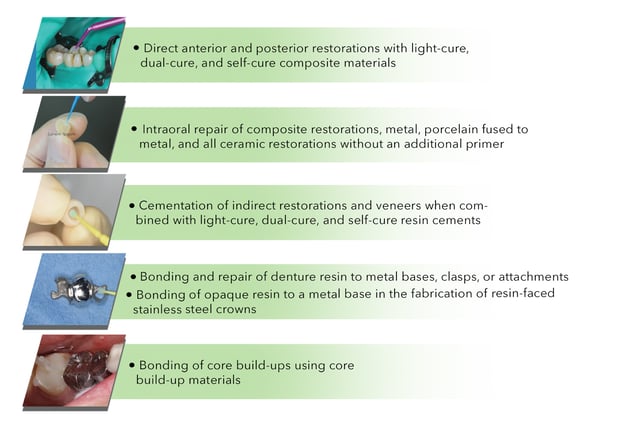 Shear Bond Strength